Solar Energy
Solar Energy Applications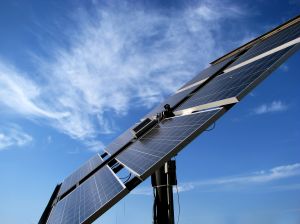 Solar energy is energy that is harnessed from sunlight and converted into electricity or thermal energy for space and water heating. In the first case, photovoltaic panels or concentrated solar power is used. Photovoltaics convert sunlight directly into electricity, while concentrated solar power involves the use of mirrors or lenses to focus sunlight into a small area. Solar thermal collectors are used to harness solar thermal energy.
Advantages of Solar Energy
Solar energy offers a number of advantages over the conventional sources as well as other alternative types of energy. The main benefits of the use of solar energy to generate electricity or heat water/space include:
Zero carbon dioxide emissions. Solar energy is one of the cleanest and most environmentally friendly energy sources available. It emits zero carbon dioxide, does not produce any noise or odours and does not have any negative impacts on the environment in terms of pollution or wildlife habitat destruction.

Free power. Solar energy is literally free. The only cost involved includes the purchase of the technology and installation. But once you have it installed, you generate 100% free electricity or heat. In contrary to other green technologies that need some sort of energy to operate, solar panels and collectors do not.

Durability. Solar panels and collectors are extremely durable and easily last a lifetime. They are not inexpensive but they are a one time investment and require virtually no maintenance.

Sustainability. Solar energy is an inextinguishable source of energy and there is no risk of shortages or disruptions whatsoever. The amount of electricity/heat produced depends on the amount of sunlight and season of the year but solar panels as part of a project and collectors are a safe investment which pays off in the long term.
Disadvantages of Solar Energy
Solar energy is without a doubt one of the best alternatives to fossil fuels but it has a few drawbacks due to which it largely remains under-exploited. The main disadvantages of solar energy include:
Expensive technology. The cost of solar panels and collectors and their installation are falling but the prices remain relatively high. As a result, little solar panels and collectors have been installed in the previous years, especially by households. The inexpensive options do not provide energy independence, while those that do are unaffordable for the majority of London home owners.

Inefficiency of the technology. The current technology is not particularly efficient. In fact, only about 16% of sunlight is converted into electricity. Solar energy harnessing is therefore often considered to be economically infeasible. The investment does pay off but it takes at least a decade.